Roundabout: Thank ClubFootball Members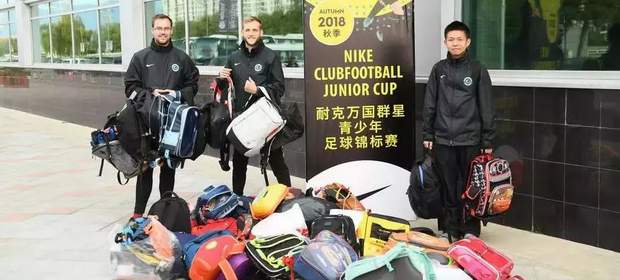 Roundabout thanks ClubFootball members!

Roundabout would like to thank ClubFootball members for their support for the Roundabout Backpack Drive charity activity! At the end of last year, ClubFootball families donated their gently-used backpacks to youngsters in need in the Qinghai area, helping them make their school dreams come true. The appeal was widely supported, with 188 backpacks collected both at the Nike ClubFootball Junior Cup and at coaching sessions and sent to Qinghai so far. Thank you!

Roundabout said in a statement:' Thank you to all the schools and organizations who have collected backpacks. Thanks to all the teachers, parents & students who have been involved. We have collected 1200 backpacks since we started the donation drive a month ago. Our original goal was to collect 1000 backpacks!'

For more on Roundabout, please see Roundabout's WeChat 'Roundabout666', and please watch this space for more ways ClubFootball will be cooperating with Roundabout in 2019!