New BCIS Students' Blog, BCI-US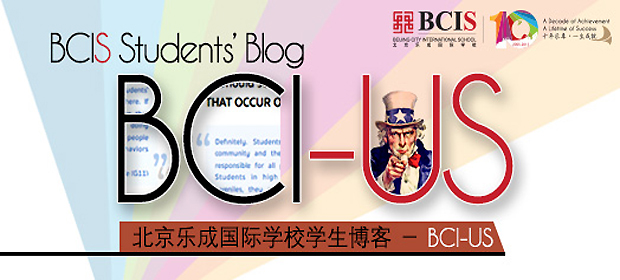 BCI-US is a new student-led blog currently run as an Enrichment Activity by students in the Secondary School. Content is contributed regularly, and the students see the platform as a new way for BCIS parents to gain perspective on life at the school.
In the words of the students:
"We are an online community where students express and report on weekly activity at BCIS, events around Beijing or even around the world. We give students the chance to express their ideas and perspectives from the student side, of which parents or other students can feel free to read the articles provided."
Click here to visit the website.