The 2016 Spring Boys' Skills League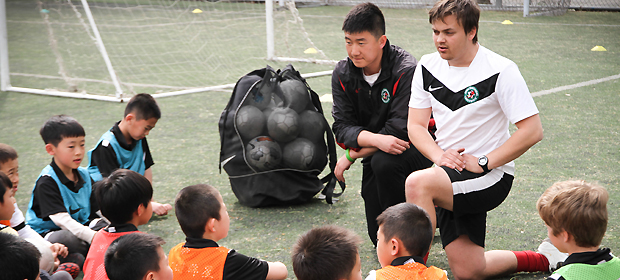 Boys born in 2003/4, 2005/6, and 2007/2008 who already have the basic skills can register now for the 2016 Spring ClubFootball Boys' Skills League!
The league runs from March 26/27th, with sessions held on Saturdays and Sundays at Chaoyang Park.
Sessions are 110 mins long and split into two parts. The first half focuses on Techinical Training, with players learning the skills and techniques required in modern matchplay. In the second half, players put their skills into practice in small-sided league matches.For more details on schedules, please click here.
New students looking to join can try out the format and coaching in free tasters and tryouts on the weekend of 19/20th March. Places are limited so please contact us asap to reserve a spot.