Free Goalkeeping Session on 17th March!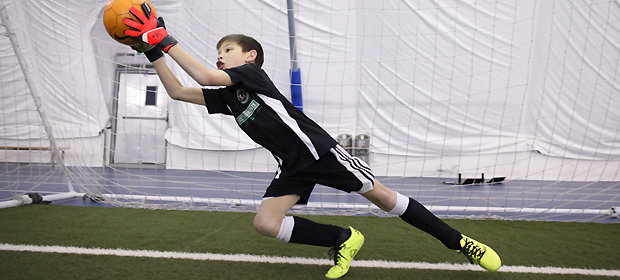 Youngsters from Grades 3 up are invited to a free goalkeeping session with ClubFootball's lead goalkeeping coach, Coach Dave Cuthbert!
Held on Sat 17th March at Chaoyang Park (Pitch 12), the session is open to anyone with an interest in goalkeeping, whether you're an experienced keeper or just have an interest in finding out a bit more about goalkeeping and the skills and techniques involved.
The session is great fun and a good introduction to the themes studied in ClubFootball's new goalkeeping course which will run from Saturday 24th March, also at Chaoyang Park, from 13:40-14:55 each week.
The course will study the skills and techniques required to be a keeper in the world of modern football, from handling techniques, positioning and shot-stopping, through to more advanced themes such as distribution and how to communicate with your defence.
To confirm a place for March 17th, please contact us. Players looking for goalkeeping sessions in the Shunyi area can also contact us for details of Monday sessions at ISB beginning in March.