Spring 2015 - Beijing International Junior Football League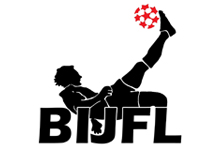 League Outline
The Beijing International Junior Football League is a cooperative venture between the competing teams, and provides regular competitive matchplay in a friendly environment for juniors aged 7 to 14. For a list of competing organisations, please click on the results and tables links above.

New teams who play in the correct spirit are always welcome to join the competition; to get in touch, please click the Contact ClubFootball link in the lefthand toolbar. New players keen to join ClubFootball teams are also welcome - to arrange a tryout for ClubFootball teams, please contact us.

Please click a link above for results and standings from this term's competition.
Next Page (2/11)