ClubFootball Junior Academy Venues
Map Of All CF Junior Academy Venues

BSB (Sanlitun)
CISB (Liangmaqiao)
Yew Chung (East 4th)
BCIS (Shuangjing)
Chaoyang Park
3e International (Lido)
Si De Park/ Lido
BIBS (Lido)
Wangjing (Wangjing)
Tiantongyuan
Olympic Forest ParkISB (Shunyi)
BSB (Shunyi)
New Talent (Shunyi)
MSB (Shunyi)
Daystar (Shunyi)
Beijing Riviera (Shunyi)
BIBA (Shunyi) Zhongguancun (Haidian)
IST (Tianjin)

ClubFootball Junior Media Partners
ClubFootball Junior Academy Partners
ClubFootball News - CF Developments
New ClubFootball Junior Channel Launches!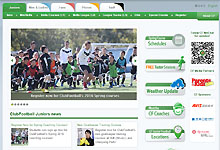 We're delighted to announce the soft launch of the Junior Channel of the new ClubFootball website!
The new Junior Channel already features schedules on our
Spring courses
which will run at over 30 venues across the city, as well as all the info required on how to sign up. There is also information on new coaching venues including Tongzhou, Beihang University, Haidian Park and Ganyuexinyuan, as well as
free taster classes
for new students. To visit the new Junior Channel, please click
here
or on a link above.
Well Played the CF Foxes and Falcons!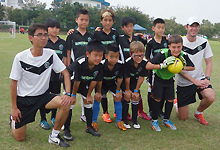 Congratulations to the CF Shunyi Foxes and to the CF CBD Falcons!

The CF Shunyi Foxes endured a dramatic last-day finale to the 2005 Beijing International Junior Football League to emerge as champions, pipping Ole Crocodiles 1-0 in a title-decider. The Foxes were runners-up in the Spring competition but managed to go one better in Autumn! The Falcons (pictured) took second place in the CUKI International Cup in Bangkok, earlier in the month with a fine display. We look forward to seeing both teams build on their success in Spring 2015, and hope to see other ClubFootball teams following in their footsteps too!
CF & NBTY Kick Off The Season Of Good Will!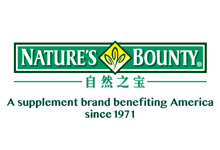 ClubFootball is teaming up with Nature's Bounty to kick off the festive season in style! From December 1st to 30th kids wearing this year's ClubFootball-Nature's Bounty shirt to any of 8 nominated outlets will score a 15% discount for their parents!
The discount is applicable to the entire range of products at the nominated stores, including the fantastic Nature's Bounty gift packs that make ideal presents for Christmas or Chinese New Year. Please
read the full story
for a list of the 8 participating outlets with location maps to help you find your way!
New Indoor Courses Launched at Lido Place!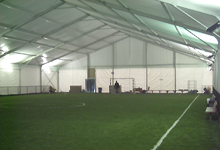 We are delighted to announce brand new indoor courses for WInter 2012 at Lido Place!

Open to students from Grades K to 5 (with a girls' group too!), sessions are held on Saturdays and run in the brand new covered artificial-turf pitch outside the Bodyworks Fitness Centre, inside the Lido Place complex. For full schedules, please click here. Places are limited so please register asap to be sure of a place!
ClubFootball Website Hit By Team Of Gremlins!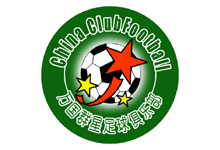 Aaaaaargh! Unfortunately we've been experiencing some technical difficulties with the CF website over the last couple of weeks!

We're working to fully restore our site, but in an effort to make available important announcements & information in the mean time we have decided to temporarily restore an older version of the site. With this in mind, please ignore any articles below this one (as they relate to 2010 not 2011!) and we'll update you again as soon as the info applicable to this season becomes available. Sorry again for any inconvenience and thanks for your patience & understanding!
King's Dental Becomes New ClubFootball Sponsor!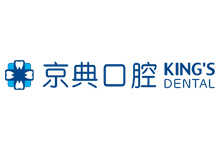 We're delighted to announce that King's Dental has become the club's newest sponsor! Located in the international commercial area around the Lufthansa Centre, the upscale clinic provides high-quality dental services to thousands of foreign & local clients.

As part of the co-operation members can continue to take advantage of a discount on their full range of services and King's Dental has also generously included a RMB 300 discount voucher with all of the CF junior coaching course information packs distributed for the autumn season. If you didn't get an info pack or you've mislaid your voucher please feel free to contact us and we'll be happy to send you another! For more info about King's Dental please read the full story, click here to view their profile or visit the King's Dental website.