ClubFootball News - CF Junior Academies
New Weekend Courses for Autumn 2014!
Posted on Saturday, August 02 @ 15:24:53 CST by cfpr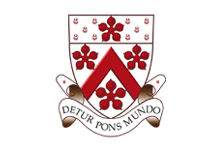 Players in Beijing and Tianjin have many more course options this Autumn, thanks to our range of brand new weekend programmes!

New Shunyi options include new Saturday programmes at both Dulwich College's Legend Garden and Beijing Riviera campuses. Click on a venue for details and sign up now for our free tester classes on Saturday 30th August to come and try the sessions out! Other weekend options include new Sunday afternoon courses in the North Section of Olympic Forest Park plus new courses kicking off at IST in Tianjin. Please watch this space for other new courses as they are confirmed!