The ClubFootball Skills League - Winter 2016
REGISTER NOW!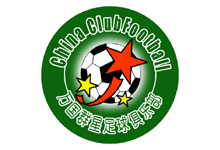 The ClubFootball Skills League - Winter 2016
Students born in 2003/04, 05/06 and 2007/08 can register now for the ClubFootball Skills League!

This competition is the natural evolution of our STEPS programme, and is Level 2 of ClubFootball抯 3-level developmental pyramid, in between Skills Courses (Level 1), and League Teams (Level 3). Following on from a successful first season in 2014/15, this season's competition has been expanded to cater for three age-groups. It promises to be great fun and offer the players an ideal environment to continue their technical development, and to play competitive football in a positive environment.

Sessions run at CISB and BCIS and are 80 minutes long. Each week, sessions are split into one part technical training, and one part matches.

Teams will be organized by coaches (with friends playing together as much as possible, of course!), and students will stay in the same teams for the length of the mini-season. After 4-5 weeks, coaches will reorganize teams to ensure matches remain balanced and everyone has a positive and healthy footballing experience.

If you'd like to join the ClubFootball Skills League, please contact us asap!


The ClubFootball Skills League - Season Schedule
Age
Venue
Location
Day
Time
Fee
(with kit)
Fee
(no kit)
2003/04
CISB
Gym B
Saturday
13:05





Copyright © by China ClubFootball - the home of amateur football in China All Right Reserved.

[ Go Back ]