Weather & Pollution: Daily Update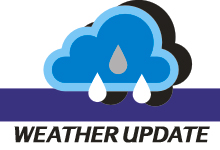 Weather Update
Please watch this space for updates on classes cancelled due to bad weather or pollution.

Please note that due to the unreliable nature and frequency of delays when sending large numbers of SMS's, we will no longer be sending SMS's to inform of cancellations FOR WEEKEND CLASSES due to weather. For MIDWEEK CLASSES, we will continue to send SMS's to inform of weather cancellations.

On days when pollution is likely to force a cancellation, please make sure you check this page or Weixin/WeChat account for updates, check the AQI reading yourself (at http://iphone.bjair.info). For full info on our weather and pollution policies, please click here.



Copyright © by China ClubFootball - the home of amateur football in China All Right Reserved.
[ Go Back ]