CF Membership Scheme Powered By foneVillage
2010 CF Membership Powering Partner
CF Membership Scheme Benefits Categories
CF Membership Scheme Highlighted Partners
CF Member News - CF Card Partner News
Free King's Dental Vouchers For CF Members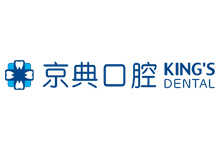 ClubFootball would like to clarify the use of the RMB 300 discount voucher provided by King's Dental as part of our junior course information packs.

As is standard practice with such offers, only one coupon may be redeemed by each customer. Should you require further confirmation before visiting King's Dental you're welcome to call (010) 8458 0388. Finally, please note that the voucher may be used by both adults and juniors alike and if you did not get a course info pack or you've mislaid your voucher please feel free to contact us and we'll be happy to send you another! Please read the full story for more info on King's Dental!
Congratulations to Rutgers Executive MBA!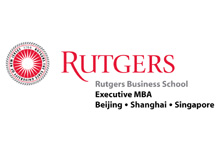 Congratulations to CF online partners Rutgers, whose Executive MBA program was ranked #21 on the list of Best EMBA programs reported by The Wall Street Journal.

Not only did the program score a very impressive overall ranking but it was also ranked #1 for administrative support, #12 amongst alumni and #7 by alumni in management skills. For more info about Rutgers and their Executive MBA programs in Beijing and Shanghai, please read the full story or visit their website and note that if you're looking to invest in yourself that there's still time to join Rutgers' 2010 intake!
Action-Packed September at Plastered T-shirts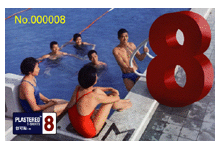 The innovation continues in September at ClubFootball & foneVillage partners, Plastered T-shirts. The release of a cool (and hilarious) new "Kung Fu Kid" t-shirt is by a range of polo shirts so you can now take that Plastered look into your office.

Their range of long-sleeve zip-up's is also available sporting the names of Beijing's most popular districts to help you show some civic pride. And finally, Plastered's "Pot of Love" returns at the Nan Luo Gu Xiang store, offering you a guaranteed prize via a "lucky dip" when you spend RMB 200 or more.
Plastered T-shirts Announces Autumn Extravaganza!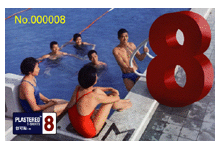 CF & foneVillage partners, Plastered T-shirts is shaking things up for autumn with new designs and product lines as well as the grand opening of their Shanghai shop!

Best known for its T-shirts, Plastered is expanding its range of products with its latest tattoo design (Heart Forever!) featuring new colours, fabric and a new cut for women's tees. One of China's most creative brands, Plastered has also unveiled a cool line of bags bearing both new and classic designs, as well as series of Limited Edition Zippo lighters! And in case you're reading this in Shanghai, don't despair! Plastered are opening their store in Tai Kang Lu in August with some special promotions. Check out www.plasteredtshirts.com for more info!
Special Rates & Events at The Frontiers School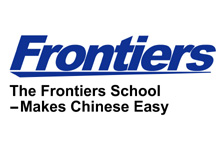 CF & foneVillage partners, The Frontiers School, have announced a range of new courses and classes at very special rates!

Beginners group classes run during the daytime on Tues, Thur & Fri from 1-4pm and cost just RMB 1680 for 42 hours, whilst evening classes (7-9pm) run on Tues & Thur and cost just RMB 2000 for 44 hours! Finally, students looking for daily classes (Mon-Fri) can take advantage of 40 hours of tuition for just RMB 1200! Finally, don't forget that Frontiers students can join in free Chinese cooking classes at the Jianwai SOHO venue. Please visit the Frontiers website for more info!
Eudora Station Serves Up A Festive Feast!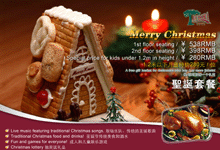 For those staying in Beijing over the Christmas holidays, CF & foneVillage partners, Eudora Station, are serving up a feast that's sure to make you merry!

With traditional food & drink, live music, fun & games, a Christmas lotters and even gifts, places cost just RMB 398 or 538 with discounts rates for kids under 1.2m (RMB 280). Those booking four or more places can also claim a free gift basket. Please call 6437 8331 or 6437 8334 for more details or to make reservations.
Cave Café Announces Christmas Eve Menu!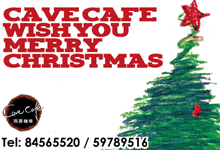 Cave Caf
Congratulazioni to Michael's Ristorante!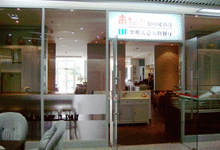 Congratulations to Shunyi's premier Italian restaurant, Michael's Place on moving into stylish new premises in Euro Plaza in the heart of the villa district!

Renamed Michael's Ristorante, the venue also offers a brand new menu featuring all of your Italian favourites from antipasti (appetizers) to dolci (desserts). However the same great delivery and catering services remain, as does the discount (12%) and gift voucher (a free coffee after your meal) that CF members can claim using the foneVillage system. Buon appetito!
Moving Partnerships in the Right Direction!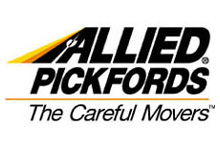 ClubFootball would like to send a special thank you to Allied Pickfords for their unwavering support over the last four years!

Whilst Allied Pickfords are famous for their support of CF抯 junior academies, their support has also extended across the club to CF抯 membership programme, our men's 5-a-side leagues and even special events. Their commitment has helped immensely in our effort to transform China's football & sports landscape, encouraging participation and development of the grassroots game!
Classic Trips for October Holidays with West China!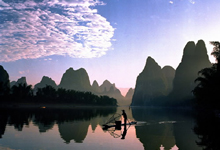 WestChina Adventure Tours have put together a wide range of October Holiday trips unique in destination and experience for ClubFootball members to benefit from a 3% discount to destinations such as Tibet, Guilin & Yangshuo.

The hand tailored packages to these destinations all revolve around the aspect of adventure and expedition mixed with the rewards of rest and relaxation at your luxurious lodgings. Please read on for the full details of the holidays or click here for the company profile.