CF Membership Scheme Powered By foneVillage
2010 CF Membership Powering Partner
CF Membership Scheme Benefits Categories
CF Membership Scheme Highlighted Partners
CF Member News - New CF Card Partners
New Partner Helps Members With Language Skills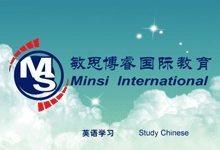 Minsi International, a professional language training agency, is the latest partner to offer discounts to CF members through the foneVillage network.

Whether you're looking to get your Chinese or English skills up to speed, Minsi promises both corporates and individuals an unparalleled language learning experience, thanks to proprietary materials and methods, all tailored to meeting your specific requirements! Members can enjoy a RMB500 discount on their first course and 10% thereafter. Please click here for more info!
SDM Dental Joins CF Member Benefits Network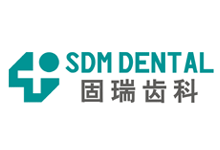 ClubFootball is delighted to unveil five SDM Dental clinics as the newest partner venues of the foneVillage network offering a free check-up to all members and 20% off a full teeth cleaning as their annual gift voucher!

Co-invested and managed by Canadian, Hong Kong & Mainland Chinese interests, SDM Dental has a chain of advanced dental facilities in Beijing & Shanghai which are committed to providing preventive dental care to its patients. For more info please read the full story or visit the Member Benefits page.
AVIS Tries Harder for CF Members!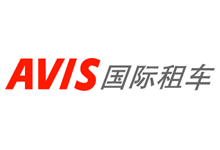 AVIS Rent a Car is the latest partner to offer discounts to ClubFootball & foneVillage members. Claim a silver membership offering benefits including a 10% discount on your rental absolutely free!

Established in Detroit, US in 1946, Avis has grown to become a worldwide leader in it's field, with 5,000+ locations in 174 countries with 500,000+ vehicles. In China, Avis is already operational in numerous major cities employing 1,600 staff and a fleet of 3,300+ vehicles. Click here or read the full story to find out more!
Four New Ganges Venues Welcome CF Members!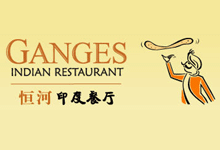 CF members can now enjoy discounts & benefits at all 4 Ganges Indian Restaurants as the revered chain of eateries has become the latest foneVillage partner - offering a regular 10% discount & a free round of vegetable samosas for their annual gift voucher!

With venues in the Village at Sanlitun (venue #735), The Place in Chaoyang CBD (#736), near the Lido (#738) and in Haidian District on Chengfu Lu (#739), top-quality, authentic Indian is within a short leap wherever your home or office. Read the full story or visit the Member Benefits page for info on Ganges and many more partner venues!
Head Out West With WestChina Adventure Tours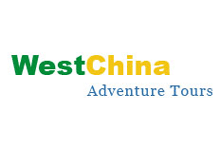 ClubFootball members in need of either excitement & adventure or rest & relaxation should contact WestChina Adventure Tours to tailor-make their perfect getaway!

As the latest partner to join the foneVillage programme, CF members can enjoy a free bag of tea from the silk road, just by popping in to WestChina and claiming the annual foneVillage gift voucher. Then when you're ready to book, be sure to take advantage of the regular discount of 3% on the cost of your trip. Read the full story for more or click here to view WestChina's profile.
ClubFootball Members Get Plastered!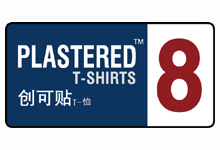 A very warm welcome to Plastered T-shirts, who have become the latest partners to offer benefits to CF & foneVillage members at both of their venues - in Nanluoguxiang & Smoke Alley!

Plastered, established in 2006 in Beijing, takes iconic imagery from China抯 streets and celebrates it. Everyday design is inspiration
BOKB Beer Heaven for ClubFootball Members!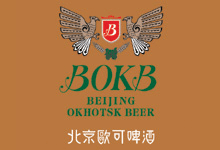 Our thanks to Beijing Okhotsk Beer (BOKB) for becoming the newest CF & foneVillage partner venue!

This stylish bar & restaurant based in Pheonix City, features an advanced microbrewery, producing 4 of its own brand of high-quality beers (Weizen, Pilsner, Ale & Stout). As well as outdoor seating the spaceous venue seats 200 diners and offers an excellent menu too! Members can enjoy a free beer at every visit (with any purchase) and can take advantage of an unbelievable gift voucher offering 10 free 500ml beers in December and January that can be shared with family & friends!
CF Members Treated Like Kings At Raj
Raj, one of the most reputed Indian restaurants in Beijing, has kindly agreed to extend it's foneVillage discount (12%) to CF members, upon showing their 2008 card.

Members visiting the beautiful courtyard setting (near the Drum Tower) and using the foneVillage system can also redeem their annual gift voucher for a free traditional Indian music CD, to take home the ambiance of the sumptuous dining experience that is Raj.
CF Membership Card Welcome At Olio!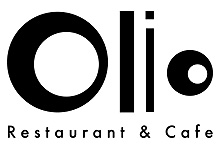 Olio Restaurant & Cafe has become the latest top-notch venue to offer a discount (10%) to CF members upon production of their 2008 card. In addition, members using the foneVillage system can enjoy a free glass of wine using their one-off gift voucher!

Olio is a renowned Singapore eatery that has expanded to Beijing to bring their concept of "affordable luxury" to China. Their European menu is complemented by their desire to give you a wonderfully relaxed dining experience in an elegant yet comfortable setting.
C. de France Offers Discounts To CF Members!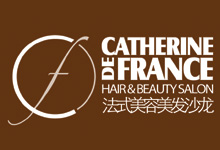 CF is pleased to announce that C. de France has become the latest partner to offer discounts to members! This stylish French hair & beauty salon is located in Sanlitun.

C. de france specialises in all manner of haircare but also offer beautification treatments. For more info please read the full story or visit the CF Card Benefits section for a list of all partners.