CF Member News - CF Online & SMS
ClubFootball Website Attacked By Team Of Gremlins!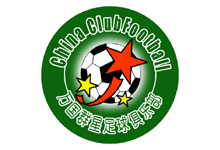 Aaaaaargh! Unfortunately we've been experiencing some technical difficulties with the CF website over the last few weeks!

We're working to fully restore our site, but in an effort to make available important announcements & info in the mean time we have decided to temporarily restore an older version of the site. With this in mind, please ignore any articles below this one (as they relate to 2010 not 2011!) and and note that some pages in this channel may be out of date. If you have any questions or queries please feel free to contact the club and we'll update you as soon as the info applicable to this channel has been restored. Sorry again for any inconvenience and thanks for your patience & understanding!
Posted on Friday, November 25 @ 18:59:39 CST by fancity75