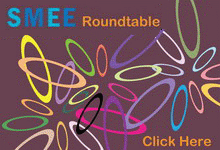 Want to find out how to make your website work harder without spending big? Then you can't afford to miss this month's SMEE Roundtable!

The event starts with registration and networking at 17:30 and will take place at D&D Caf


This Month抯 Discussion

A brilliant website that works hard is a huge asset for any business, but creating it can be a tricky concept. The good news we抮e delivering in this forum is that you don抰 need to spend big in order to win big when it comes to creating a high performance website.

We抣l begin by looking at the million dollar question, 憌hat makes a great website?