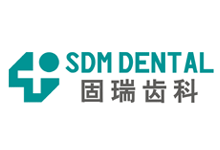 CF & foneVillage partners SDM Dental have special offers for both kids and adults running until Friday 15th October.

Parents can take advantage of an effective and painless 'Fissure Sealant' procedure which helps to reduce cavities in the long term for just RMB 120 (usual price RMB 150), whilst adults who would like a sparkling set of teeth can enjoy a 'Teeth Whitening' service for the bargain price of RMB 1760 (usual price RMB 2200). For more info about SDM and their Beijing clinic locations please click here.


About Fissure Sealant

Fissure Sealant is a simple and highly effective method to prevent pit and fissure decay. A sealant is a protective plastic coating that is bonded to the chewing surface of the back permanent teeth on children. This coating fills in the small grooves on the tops of the teeth and prevents bacteria from causing decay. Sealants have been used to reduce the number of cavities in children for many years and are safe and painless.