Welcome to the ClubFootball Member Channel
| | | |
| --- | --- | --- |
| | | In this channel you抣l find a range of resources from news of CF抯 community & charitable initiatives, to information about social & partner events |
Rutgers Unveils Online Certificate Programs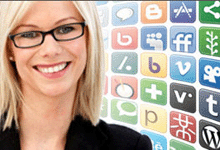 Kick off the New Year by getting up to speed on some crucial areas of internet expertise with Rutgers' online faculty!

Covering Web Analytics (Jan 9th), Social Media Marketing (Feb 6th) and Search Engine Optimization (Feb 13th), all of the courses include videos, faculty evaluated exercises, section quizzes, a final project and an exam. Moreover they're all self paced so you can complete the 30-40 hr prgram in anywhere from 1-10 weeks at your own convenience! Read the full story for more info or contact Rutgers by calling (010) 5877 1706 / 5877 1707 or mailing emba_bj@rutgersinasia.com!
Great Christmas Party For A Great Cause!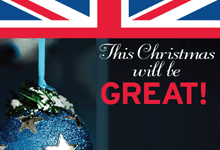 The British Council, the British Chamber and the China-Britain Business Council are throwing what promises to be a great Christmas party in support of The Sunrise Foundation.

Taking place from 7pm to midnight on Saturday 10th December at the Renaissance Capital Hotel the "The Great Christmas Party" boasts cocktails, dinner, a live band, DJ, Christmas carols and a charity auction with proceeds going towards reading facilities in villages across China. For more information or to reserve your place please contact Ms Li Hong as soon as possible!
ClubFootball Website Attacked By Team Of Gremlins!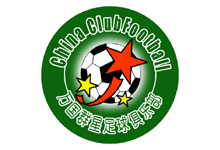 Aaaaaargh! Unfortunately we've been experiencing some technical difficulties with the CF website over the last few weeks!

We're working to fully restore our site, but in an effort to make available important announcements & info in the mean time we have decided to temporarily restore an older version of the site. With this in mind, please ignore any articles below this one (as they relate to 2010 not 2011!) and and note that some pages in this channel may be out of date. If you have any questions or queries please feel free to contact the club and we'll update you as soon as the info applicable to this channel has been restored. Sorry again for any inconvenience and thanks for your patience & understanding!
BSB Christmas Fayre, Dec 5th at BSB Sanlitun!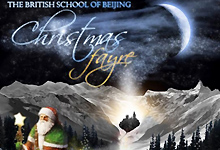 It is almost that time of the year again, and the British School of Beijing Christmas Fayre is approaching fast!

The Fayre is a busy buzzing occasion, filled with Christmas carols, mince pie eating and mulled wine guzzling! Plus ClubFootball will be there too, running some football activities for boys and girls on the rooftop football pitch! The Fayre will be held at BSB's Sanlitun Campus on the 5th December from 11am - 3pm and everyone is welcome! Please click here for the British School of Beijing website, and here for a location map.

Free King's Dental Vouchers For CF Members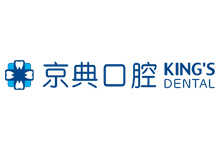 ClubFootball would like to clarify the use of the RMB 300 discount voucher provided by King's Dental as part of our junior course information packs.

As is standard practice with such offers, only one coupon may be redeemed by each customer. Should you require further confirmation before visiting King's Dental you're welcome to call (010) 8458 0388. Finally, please note that the voucher may be used by both adults and juniors alike and if you did not get a course info pack or you've mislaid your voucher please feel free to contact us and we'll be happy to send you another! Please read the full story for more info on King's Dental!
BCIS 5th Anniversary Celebration
On November 6th 2010, the whole community of Beijing City International School (BCIS) got together for a grand ceremony, celebrating the school抯 fifth anniversary.

Early winter抯 air was a bit chilly on Saturday, but this did not stop hundreds of people from gathering at BCIS to fill the campus with the warmth and happiness of a big family reunion. The whole community shared fond memories of the formative years, celebrated many great achievements, and painted a bright future together.
Previous ClubFootball Member news articles ...
| | |
| --- | --- |
| Tue, October 19 | Improve Your Powers of Persuasian With Present |
| Mon, October 18 | The 2nd Expatriate Services Expo |
| Mon, October 11 | Congratulations to Rutgers Executive MBA! |
| Tue, October 05 | SMEE Roundtable Helps Your Website Work Harder |
| Wed, September 29 | Koryo Tours Unveils DPRK Centre Forward DVD |
| Tue, September 28 | Autumn Offer Helps You Love Your Teeth |
| Sun, September 26 | Congratulations to Women in Business! |
| Mon, September 13 | King's Dental Becomes New ClubFootball Sponsor! |
| Mon, September 13 | ClubFootball Teams Up With Chartis Insurance |
| Sat, September 11 | Action-Packed September at Plastered T-shirts |
View News Archives for ALL articles